On Friday, October 2, 2020, T.H. Reed B. Oliver, Governor of Pohnpei State, administered oaths of office to the new members of the Price Control Commission and Pohnpei Transportation Authority Board at the Governor's Conference Room.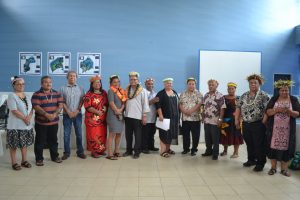 Chairperson of the Committee on Public Works, Transportation and Communication Committee for the 10th Pohnpei State Legislature, Hon.Herolyn Movick, represented Speaker Ausen T. Lambert and joined Governor Oliver to initiate the new members to their respective boards.  Pastor Depster Paul of the UCCP Kepihlang, Kitti congregation gave the benediction.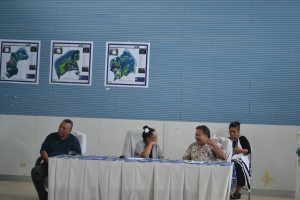 The following members were sworn in to:
Price Control Commission: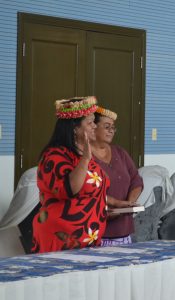 Pohnpei Transportation Authority Board:
Midion Neth
Nixon Anson
Daniel Isaac
Dahker Abraham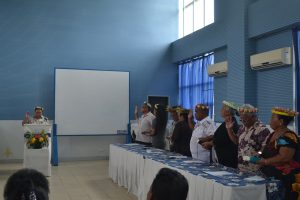 After congratulating the newly appointed board members and paying respects to the traditional, government, and church leaders present, Governor Oliver delivered his remarks.  He noted that the Price Commission Board has been long overdue and will assist to provide a balance of purchasing power between businesses and consumers.  Governor Oliver said he is confident that the remaining members of the Commission will be approved with the support of the 10th Pohnpei State Legislature.  On the Pohnpei Transportation Authority (PTA) Board, Governor Oliver noted the importance of their responsibility to direct and regulate the activities of PTA with the help of Commissioner Welson Panuel, Governor Oliver empowered the board to make the right decisions for the good of the people of Pohnpei.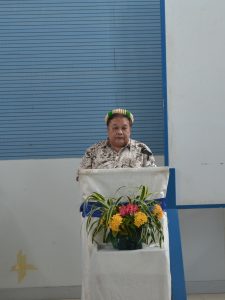 Before presenting the new members their certificates of appointment, Chairperson Movick congratulated them and emphasized the importance of their support and guidance to the PTA management headed by Commissioner Panuel.
Ms. Marstella Jack and Mr. Midion Neth, representing their respective boards and extended their collective gratitude to Governor Oliver, Speaker Lambert, Chairperson Movick, and the 10th Pohnpei Legislature for their trust and support in appointing them to oversee these important responsibilities for the betterment of the People of Pohnpei State.
The ceremony in its entirety can be viewed online at the following link:  https://www.youtube.com/watch?v=LwjUIeAI1f4