Governor Oliver attended a hand-over Ceremony at V6AH Radio Station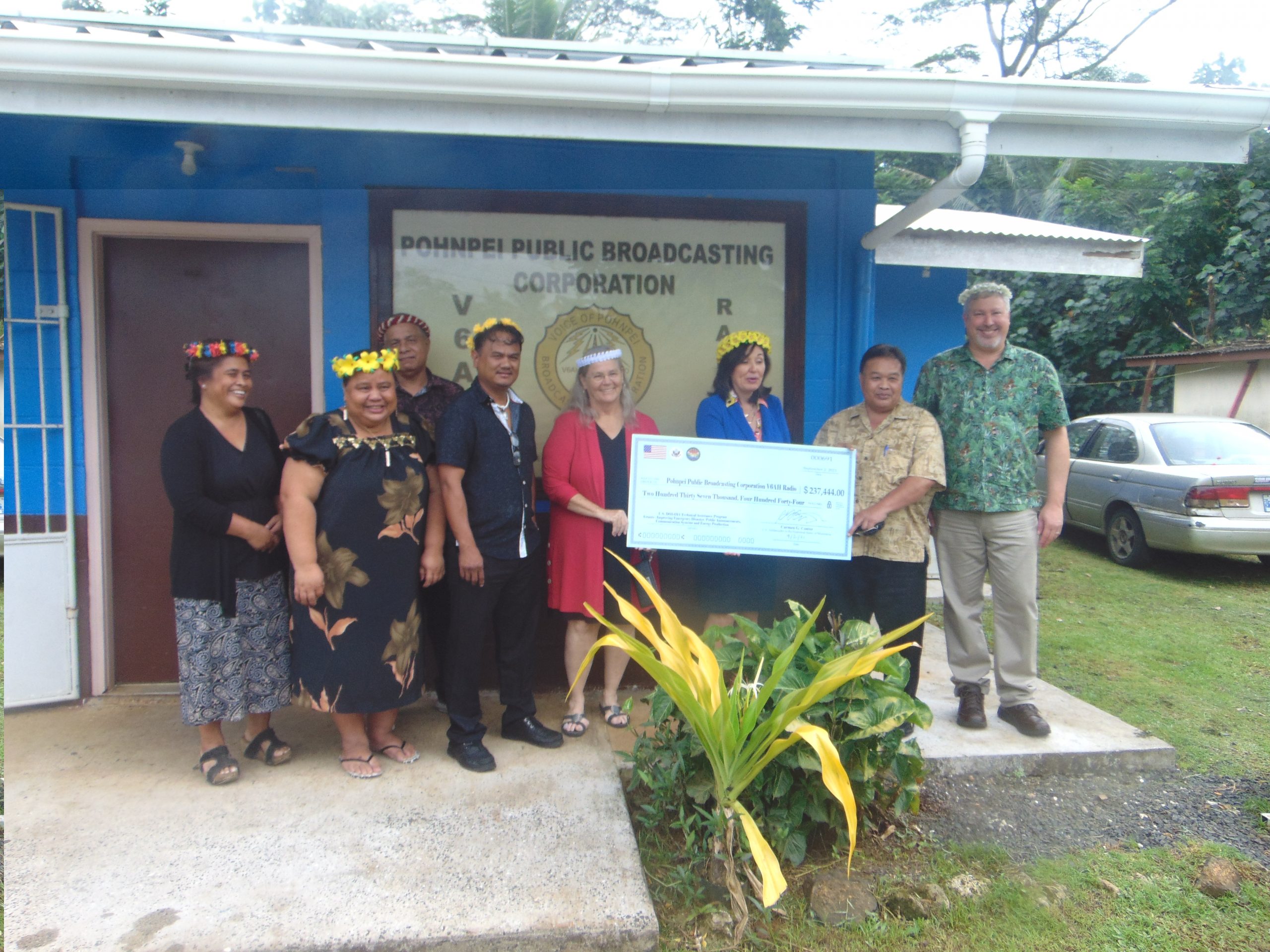 On Thursday, September 2, 2021, Governor Oliver joined US Ambassador to the FSM, H.E. Carmen Cantor in a handover ceremony at the Pohnpei Public Broadcasting Corporation (PPBC/V6AH).  The ceremony was to mark the handover of $237,444 in grant assistance from the US Department of Interior to PPBC.  After welcoming remarks by the PPBC Board of Directors Secretary, Mrs. Brenda Hadley-Eperiam, PPBC Commissioner Peterson Sam, gave the Governor, Ambassador Cantor, and US Embassy staff a quick tour of the V6AH radio station. The grant assistance will allow PPBC/V6AH to purchase important items that will improve their emergency preparedness response, increase their broadcast capacity and help with communications and energy efficiency.  The items include an AM transmitter, FM transmitter, VoIP phone system, and solar panels.  On behalf of the Governor of Pohnpei, V6AH Commissioner, Peterson Sam, thanked Ambassador Cantor, the US Department of Interior, and the US Government for their valuable assistance.
Joining Governor Oliver was Mr. Peteriko Hairens, Pohnpei State Public Affairs Officer and Ms. Shirley-Ann Ligohr, External Assistance Coordinator, and joining Ambassador Cantor was Ms. Cheryl Burkindine, and Andrew Posner, Public Affairs Officer.