On Thursday, October 8, 2021, Governor Oliver, Senator Kasinda Ludwig, and Kapingamarangi Chief Executive Edgar Lickaneth received US Navy Commander (CDR) Thomas Price, US Embassy Kolonia Defense Attache' at the Governor's cabinet conference room, Peilapalap, Kolonia.
CDR Price briefed Governor Oliver, Senator Ludwig, and Chief Lickaneth on the upcoming channel widening project that will be done at Kapingamarangi Atoll from October to December 2021.  This project had been originally scheduled for 2020 but was delayed due to the COVID-19 pandemic. The widening of the channel will be accomplished by detonating explosive devices underwater that will only affect the targeted areas and leave little to no residue that can be harmful to marine or human life.  There will be no contact with the local population by the US Navy Underwater Construction Team (UCT), who will be arriving by Coast Guard cutter Sequoia (WLB-215) from Guam.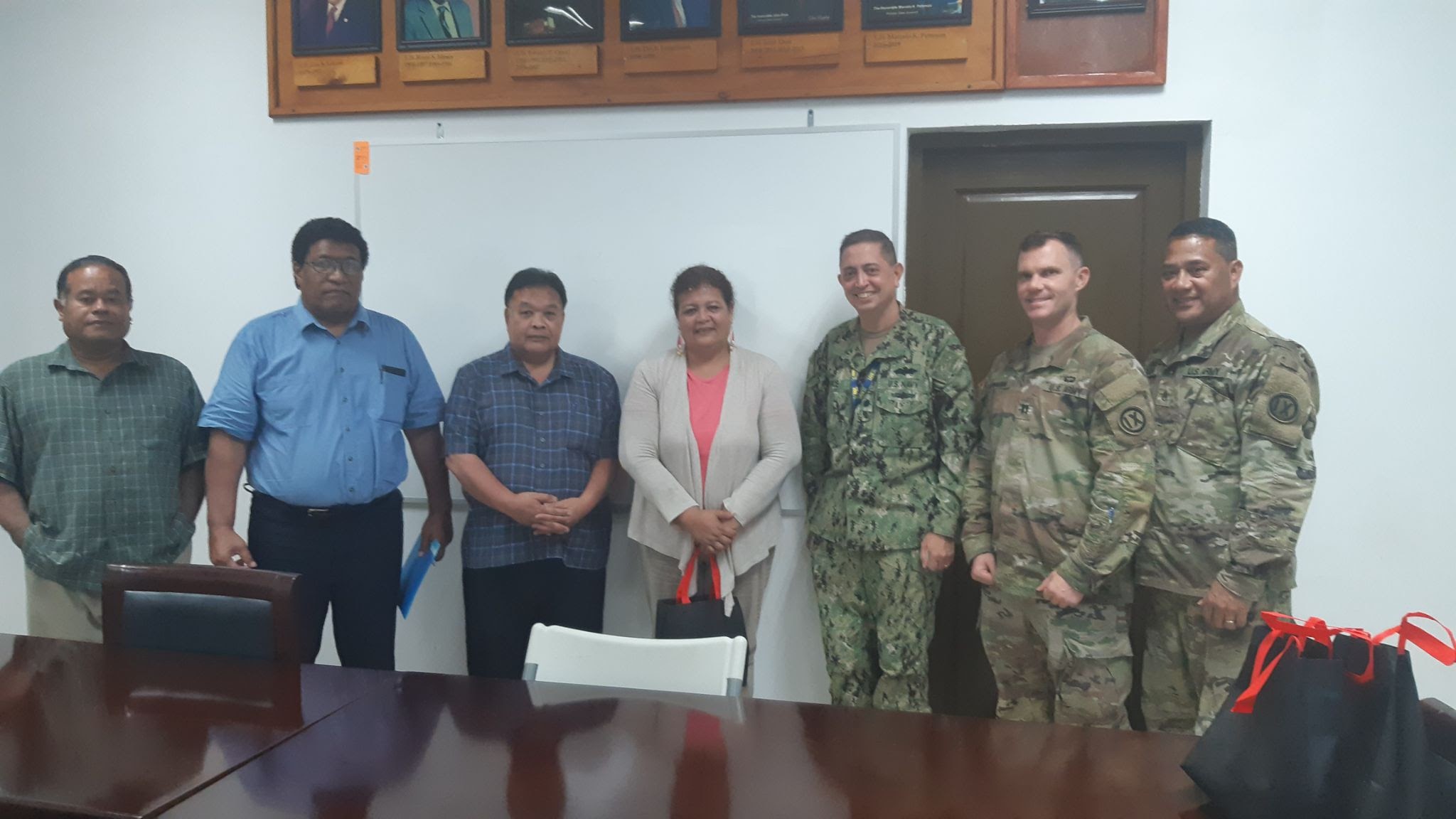 Pohnpei State Government and Kapingamarangi Municipal Government will be working closing with US Embassy Kolonia to ensure that shipping schedules are not conflicting with the project and that the local population stays clear of the demolition zone at all times during the project.  There have been successful previous channel widening projects with the help of the US Navy Underwater Construction teams in Chuuk and Sapwuafik. 
Accompanying CDR Price was US Army Captain Donahue and Staff Sergeant Tarsis Harper, part of a civil affairs unit from the US Army Pacific.  Public Affairs Officer, Mr. Peteriko Hairens, and Local Liaison Officer, Ms. Suannrita Ladore joined Governor Oliver.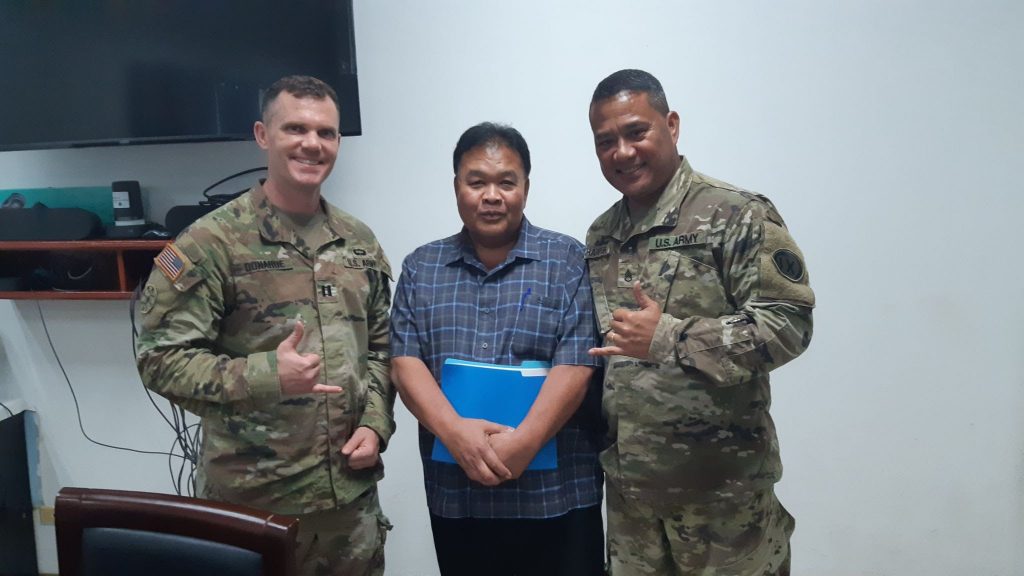 CDR Price attended a follow-up meeting on the same subject with members of the Kapingamarangi community on Sunday, October 10, 2021.  During the meeting with the Kapamarangi community at Riverside restaurant, CDR Price gave an overview of the project and answered questions relating to the project.