Welcome back to the PICS High School Robotics team from Pohnpei, representing the Federated States of Micronesia at the First Global Robotics Challenge in Geneva, Switzerland!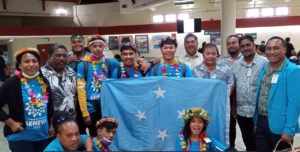 Governor Oliver joined Senator Jack Harris, Senator Mitaro Simina, Senator Jayson Walter, Senator Kikuo Apis Jr., Senator Steven Joseph, and the Acting Director of Education Pressler Martin, along with families, friends, and students of the PICS High School team to welcome them home on the afternoon of October 19, 2022.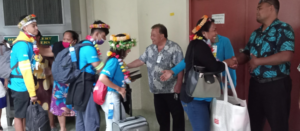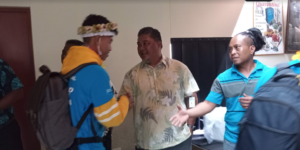 Before the students deplaned, they were greeted and afforded a rare honor by the Pohnpei Port Authority, Aircraft Rescue, and Firefighting Trucks with a water salute.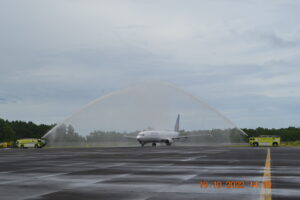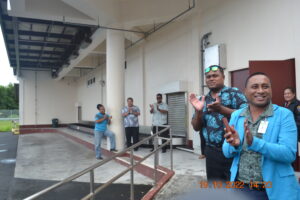 Governor Oliver met the students and advisors in the VIP room at the airport to personally congratulate and thank them for their achievements on behalf of the Speaker, Legislature, government, and people of Pohnpei.  Advisor Tekaeto Diopolous and Darla Ladore told Governor Oliver of the many challenges that the students faced and overcame, including losing their robot built in Pohnpei and having to build a new robot in less than a day that was qualified for the competition.  Acting Director Martin advised Governor that the PICS High School placed first among small countries in the competition.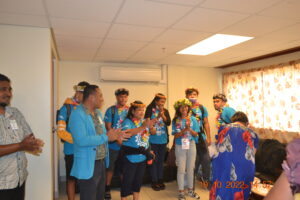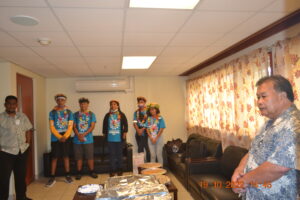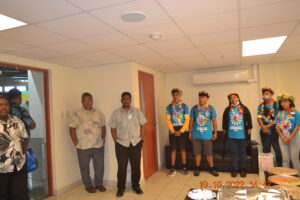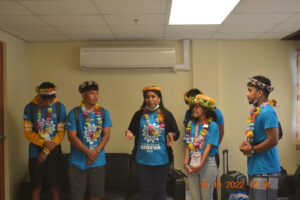 In his remarks, Governor Oliver said "You represented not only FSM but Pohnpei, specifically.  We thank you for representing us and representing us very well.  We are very, very proud of you." He was happy to hear that one of the things they learned during this global competition beyond robotics, was unity, cooperation, and working together for a common goal.  He reminded them of the advice he gave them on their first visit to the Governor's Office before they departed for Switzerland, to continue to use their knowledge and skills in robotics to tackle challenging issues at home.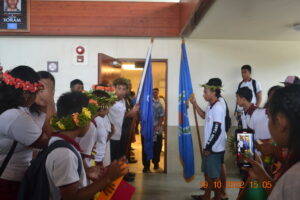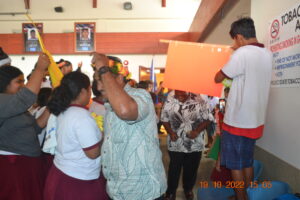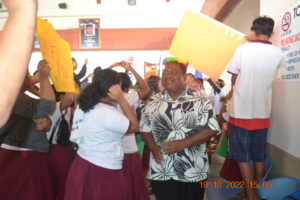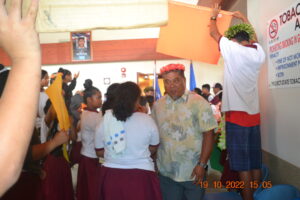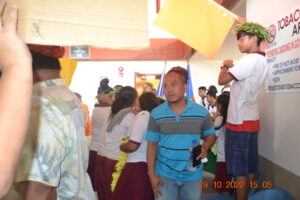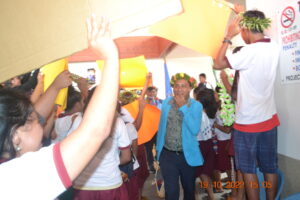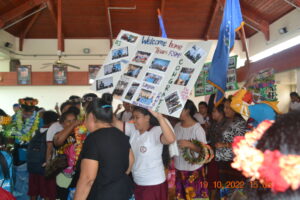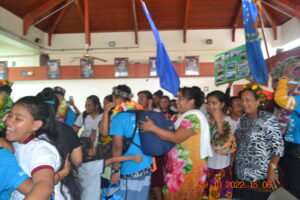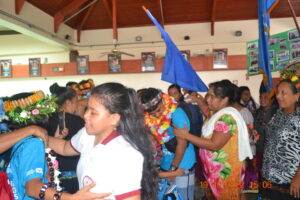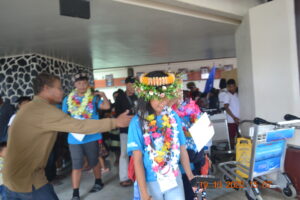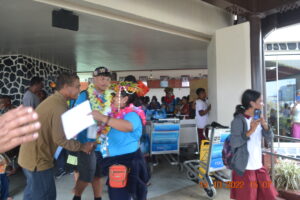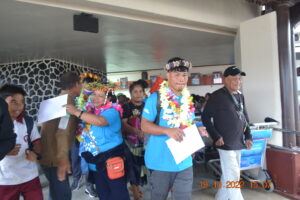 The students were honored by a Pohnpei State Police escort back to PICS High School followed by family and friends.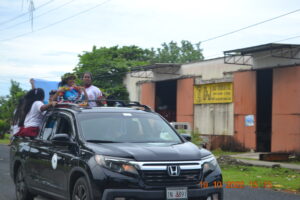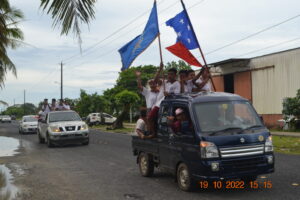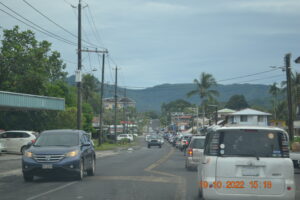 Congratulations! PICS High School Robotics Team!
Teacher/Advisor: Tekaeto Diopolous
Education Specialist: Darla Ladore
Students: Chennelle Cantero, Eberhard Salons, Einstein Halbert, J.C. Curley and Norman Pedrus