Peilapalap, Pohnpei: August 20, 2023 – Thank you to the Government of the People's Republic of China, for their generous donations that have reached the people of Pohnpei through the FSM Department of Foreign Affairs.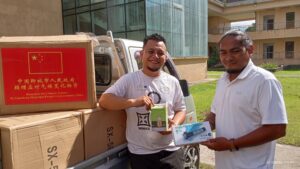 500 solar lanterns and flashlights were received by the Governor's Office and distributed to Municipal Governments of Pingelap, Mwoakilloa, Nukuoro, Kapingamarangi, Sapwaufik, Madolenihmw, Nett, U, Kolonia and Sokehs.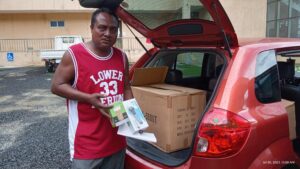 The lanterns and solar flashlights were distributed to the local municipal governments for the benefit of residents living on the remote outer islands and in areas of Pohnpei without access to electricity. The distribution started with the outer islands and ended with the distribution last week at the Local Chief Executive meeting where the remaining lanterns and flashlights were distributed.
Again, thank you to the Chinese Government for their generous donation, and thank you to the FSM Department of Foreign Affairs for facilitating the donations.