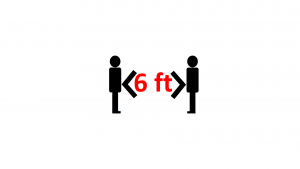 This announcement had been made to inform FSM Social Security Monthly beneficiaries who obtain your monthly benefits at the Pohnpei SS Branch Office.  FSM Social Security checks for the month of May 2020 are in the alphabetical first name order.  For those that have your monthly pensions issued at Pohnpei Branch Office, the following are the designated days and the first name letters that all should comply with:
May 26:  Tuesday, first name letter A to D
May 27:  Wednesday, first name letter E to K
May 28:  Thursday, first name letter L to P
And on May 29:  Friday, first name letter Q to Z
For those who have your monthly pensions issued at Banks, Post Office and other Institutions will be available on May 29, Friday at the respective Institutions mentioned above.
Kindly observe and respect the pre-cautions for COVID-19 so that distribution days will go smoothly and peacefully.
Thank you all.
---
Pakair sang FSM Social Security, Pohnpei Branch ong koaros me kin ketiki sapwelimawmail imwin sounpwong ni Ohpis wet, (General Delivery) Pohnpei Branch.  Patodahn check en imwin sounpwong en May pahn tepida wiawi Ni Are, May 26, 2020 oh pahn imwisekla Ni Alem May 29, 2020.
Patodahn check pwukat pahn patohda nin duwen mwohmw me wiawier nan soupwong en March, 2020.   Tepin mwahr de ahd akan kan me pahn doadoak.   Eri iet rahn akan oh tepin mwahr de ahd akan me kosondier:
Ni-Are:  May 26, 2020 – Mesen inting A oh imwsekla D
Ni-Esil:  May 27, 2020 – Mesen inting E oh imwsekla K
Ni-Epeng: May 28, 2020 – Mesen inting L oh imwsekla P
Oh Ni-Alem:  May 29, 2020 – Mesen inting Q oh imwsekla Z
Koaros me kin ketiki nan Posto, nan Bank, Nan Institution teikan pahn ketiki Ni-Alem wasa pwukat me kumwail ketin kelelehdier me iei wasa me kumwail kin kektki ie.
Pwehki Pohnpei eh ketket nan irair en doare soumwahu COVID-19, kongongpen wiawihdahn sapwelmamwail bank account pwehki sahpis en direct deposit me keieu konehng nan ansou apwal wet. Sapwelimamwail imwin sounpwong kan pahn kin inenla de direct deposit nan sapwelimamwail account a kaidehn ni address me pato likin bank account.
Komw pwarodo ansou mwadang ni Ohpis en Social Security oh audehda "Change of Address" oh ketkihdi sapwelimomwi bank account. Ma mie sapwelimomwi iren kalelapak, a komwi wehwehdo pwehki ehu pene en kak mie. Komw kak doadoangki delepwohn nempe 320-2709 de 320-2181 de email address:  pohnpeissa@mail.fm      Kalahngan.
Kalahngan.
Image by cwhrtmnn from Pixabay