On August 24, 2020, the Honorable Reed B. Oliver, Governor of Pohnpei State attended the opening ceremony for the Pohnpei State Department of Public Safety Police Academy 20-20, at the Pohnpei State Division of Fire and Rescue building.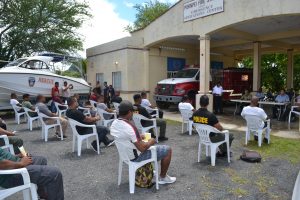 In his special remarks to the cadets of Police Academy 20-20, Governor Oliver thanked Director of Public Safety, Mr. Patrick Carl, for putting together the Police Academy this year. With 24 recruits from the state, national and municipal jurisdictions, Governor Oliver noted that this sort of cooperation strengthens existing agreements like the Joint Law Enforcement Agreement (JLEA) between state, national, and municipal Police forces.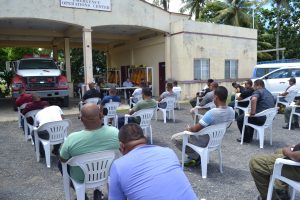 Governor Oliver shared three virtues with the cadets to help them during their training: Respect, Responsibility, and Honesty. Governor Oliver said these three virtues will not only help them during the Academy but also afterward in positions as Police Officers and in all areas.
After the introduction of Academy Staff and Instructors, Police Academy 20-20 officially started, with the Instructors getting to know the cadets through an intense round of discipline and physical training.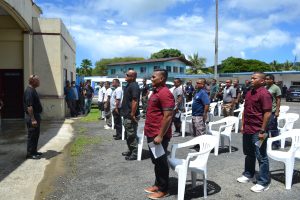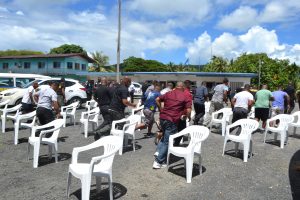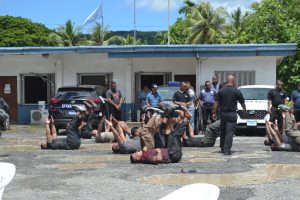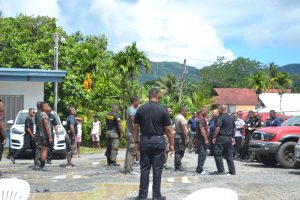 Police Academy 20-20 will run for 12 weeks. Good luck to the cadets!
#Enginkehlap