Congratulations to all the future leaders who took part in the 3rd annual Student Takeover Day 2023. Over 30 students from public and private schools in Pohnpei participated this year. The Governor's Office was happy to receive Student Lt. Governor from Madolenihmw High School, Mr. Keola Johnny Silbanuz.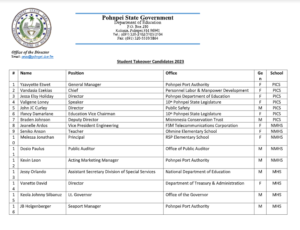 The idea behind student takeover days with government offices and other organizations is simple: to expose students to the working world and to give them a glimpse of what it's like to work in different fields. Students have the opportunity to work alongside professionals in their chosen fields, learning about the challenges, rewards, and day-to-day tasks involved in various jobs. This provides students with a unique opportunity to explore different career paths, discover their passions, and build valuable networks.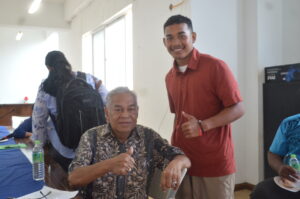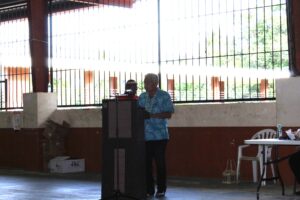 Acting Governor, the Honorable Francisco L. Ioanis delivered remarks on behalf of the Governor conveying his appreciation and congratulations to all the students, employers, and the Department of Education for undertaking another successful student takeover day.